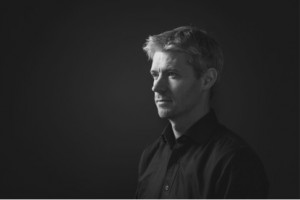 After studying music from a young age, both in Iceland and Holland, Agnar moved to New York for private study. There he got to know many musicians and that led to the recording of his first CD titled 01 with Bill Stewart on drums and Ben Street on bass. 01 was released in and distributed around the world by the Spanish record company Fresh Sound-New Talent. Since then, Agnar has released many CDs, most of which have been nominated for the Icelandic Music Awards totaling in 20 nominations and 2 awards.
Agnar has been a driving force in the Icelandic jazz scene. He has written for the Reykjavik big band and played both piano and organ with all the major jazz musicians in Iceland.
Furthermore, Agnar has played/recorded with; John Hollenbeck, Drew Gress, Frank Foster, Seamus Blake, Ingrid Jensen, Ben Street, Bill Stewart, Chris Cheek, Perico Sambeat, Ari Hoenig and many more.
Agnar has been teaching jazz in Iceland since 2001 and is now teaching jazz piano and composition in the Reykjavik college of music.
For more info check out: www.agnarmagnusson.com